Transforming K12 Education
Infinite Campus® provides districts with the integrated tools needed to streamline student administration, enable stakeholder collaboration and individualize instruction. As the largest and most successful US student information system (SIS), the fully web-based Infinite Campus gives educators, parents and students access to information from anywhere at any time.
A premier service experience
Custom is proud to be the exclusive Northeast Channel Partner for Infinite Campus. Our commitment to enhancing education through technology combined with over 40 years of experience ensures you'll receive a premier service experience and smooth transition from your existing SIS solution.
We also provide a comprehensive suite of Infinite Campus services, from professional development and project management to data conversion, customization and expert support.
The last SIS you'll ever buy
We help schools of all sizes implement Infinite Campus to enable success with teachers, administrators, students and parents. The combination of the best student information system in the industry and Custom's proven implementation methodology assures your success every time. Because Infinite Campus delivers the most-up-to-date technology with continuous product innovation and ongoing enhancements at no additional cost, you'll never have to purchase another SIS.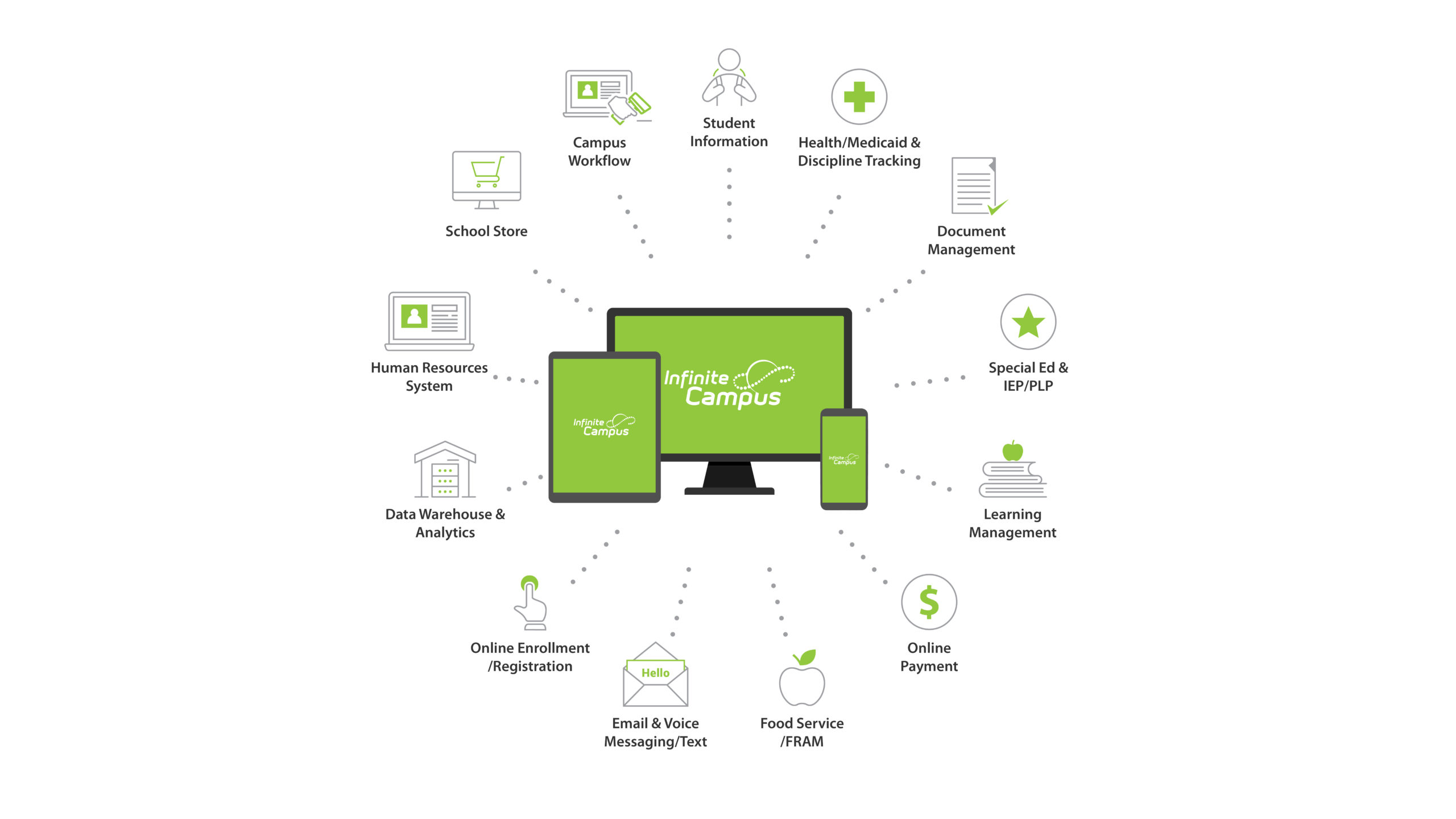 How does your SIS measure up?
Is your current SIS:
A single, fully integrated solution?
Does it provide insight for teachers and administrators to see meaningful trends?
Does it continue to evolve?
Does it improve communication and collaboration between administrators, teachers, students and parents?
If you answered "no" to any of these questions, you owe it to your school to find out how your current SIS measures up to Infinite Campus.

Questions about how we can help?