Gregory G. Galdi
Chairman
Gregory Galdi is an accomplished entrepreneur, philanthropist, and information technology visionary. As founder and Chariman of Hauppauge, NY-headquartered Custom Computer Specialists, Greg has helped transform the adoption of outsourced technology services within healthcare, education, commercial and non-profit business, and local government.
Greg was first introduced to technology when he began his career as a chemist at Brookhaven National Laboratory. Shortly after, in 1979, he founded Custom Computer Specialists with a small storefront located in Riverhead, NY. Four decades later, his technology solutions firm has grown to over 400 full-time employees with locations in New York, New Jersey, and Rhode Island—including a 100,000 sq. ft facility on Long Island.
With his visionary perspective, Greg has earned the Long Island University Southampton College's Distinguished Alumnus Award, is a three-time Entrepreneur of the Year finalist, and honored member of the Young Presidents' Organization. He is a board member of the International Motor Racing Research Center, HIA-LI, and the Long Island University Board of Trustees.
Impassioned with giving back to the communities he serves, Greg has been frequently recognized for his philanthropic efforts, supporting Long Island's associations, hospitals, schools, and museums. Greg was also recognized at Parker Jewish Institute's annual gala for his many accomplishments, values and ethics.
Greg is an avid auto racing enthusiast and resides on Long Island with his wife Linda.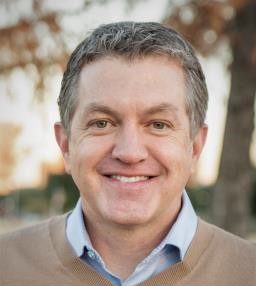 Jay Whitchurch
Chief Executive Officer
Jay Whitchurch, has over 25 years of experience driving business growth and successfully leading organizations through change.  His career has been defined by his work in helping clients through digital/technology change, creating and managing SaaS-based products and technology services, and empowering teams to grow.
 An accomplished entrepreneur, Jay founded an Education Technology company focused on digitally connecting employers with Higher Ed and K12 students to improve career pathways for the next generation workforce. Before embarking on his work in Education Technology, Jay had an extensive career in Management Consulting providing consulting services to Healthcare, Education, Government, and Financial Services organizations seeking growth and change.  Jay has also served as the Senior Vice President, K-12 Assessment at Pearson, driving digital transformation.
 Jay received an MBA in Strategy/Management from The University of Texas at Austin as well as a Bachelor's Degree in Accounting also from The University of Texas at Austin.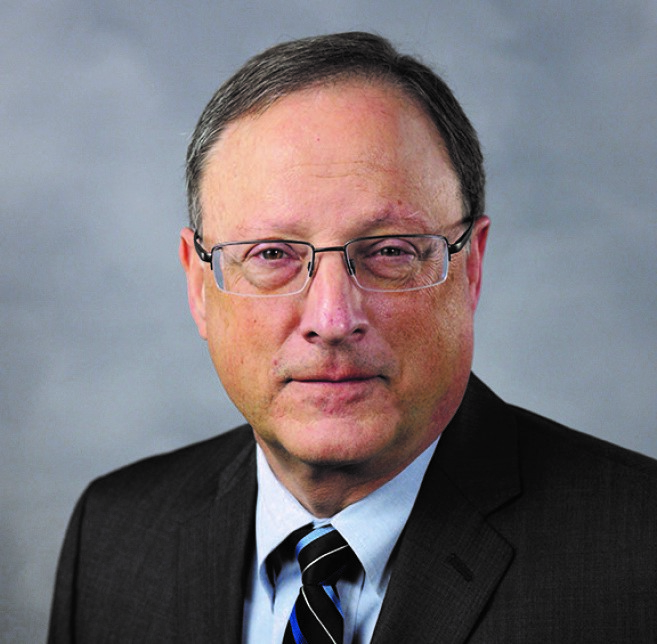 Bruce Latman
Chief Financial Officer
Bruce Latman, Chief Financial Officer, brings over 35 years of financial management experience to Custom.  As a CPA, Bruce specializes in financial reporting, budgeting and information technology.
Mr. Latman has been a member of the American Institute of Certified Public Accountants (AICPA) for the last 20 years. He has participated in Institute of Management Accountants (IMA) panel discussions regarding CFO involvement in HR and has presented to interns of the NYC School Construction Authority, executives of ACEC-NY (American Council of Engineering Companies of New York) and Emerging Leaders of the ACEC-NY.
Bruce attended Hofstra University where he earned his Masters of Business Administration in Certified Public Accounting. Bruce has been a Certified Public Accountant for over 35 years.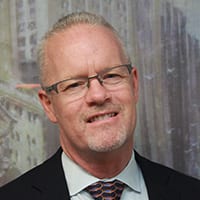 Tom Franson
Executive Vice President, Service Operations
Tom Franson joined Custom in 2006 as a Technical Project Manager. He began his career at Aon Consulting as a business analyst and went on to lead a consulting group providing services to American Express and the financial services industry. From Aon, Tom moved to Bloomberg Financial Markets where he managed a support operation for Bloomberg terminal installations and led a team of Regional Operations Managers.
At Custom, Tom has held many leadership roles including, Project Manager, Senior Manager, Associate Director and Director. He currently serves in the role of Executive Vice President of Service Operations and is responsible for Custom's Managed Services, Project Services and Consulting Services operating units.  These responsibilities includes our Service Delivery teams, Quality of Services, Customer Satisfaction and Service Development. 
Tom has served as the President of the Long Island Chapter of the Help Desk Institute since 2007 and is a frequent speaker on the subjects of building and managing high-performing IT support teams, managing with metrics-based KPI's and quality management systems.
Tom earned a Bachelor's Degree in Psychology from Saint Joseph's College, and a Master's Degree in Statistics and Organizational Development from Columbia University.
Kyriakos Kaimis
Executive Vice President, National Accounts
Kyriakos Kaimis is an accomplished technology executive with over 25 years' experience identifying best-in-class technology solutions for Custom's clients. Kyriakos understands the importance of technology in helping clients improve outcomes and is committed to being a life-long learner to ensure the best results for his clients.
As a strategist and accessible leader, Kyriakos's strong client management skills have been directly attributed to improving client communications and shortening resolution times for customers.
He specializes in designing security solutions, disaster recovery and network architecture for both public and private sectors. Under his leadership "Custom Academy" was born – An internal training program designed to keep Custom's engineers and sales teams informed on emerging technologies and solutions.
Kyriakos earned his Master of Science and Bachelor of Science degrees from the New York Institute of Technology. He is frequently featured as a guest speaker and panelist at industry conferences, seminars and webinars on topics such as cyber security, disaster recovery and cloud migration.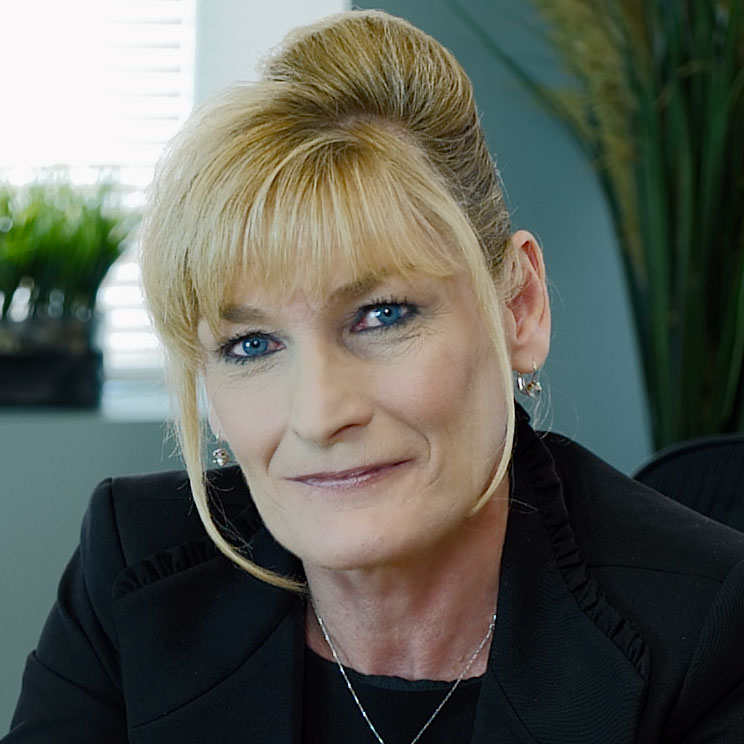 Suzanne McLaughlin
Executive Vice President, Sales and Marketing
Suzanne McLaughlin is the Executive Vice President for Sales and Marketing.  Suzanne is passionate about technology, but more importantly compassionate in her approach. She understands the unique challenges our customers face and many see her as not only their solution provider, but more importantly, as their trusted advisor.
With more than 25 years of technology consulting and management experience, Suzanne focuses on infrastructure design, networking and collaboration technologies. She works closely with Custom's education, government and corporate clients to map technology solutions to improve their operational processes and develop strategies to produce high-impact technology solutions.
Suzanne leads Custom's E-Rate program for the Northeast and has been instrumental in working with school districts and libraries to maximize their E-Rate funding.
Suzanne holds a Bachelor of Science in Computer Science and a Bachelor of Arts in Scientific Mathematics. She is Cisco Systems, Intel and Comp-TIA certified in Network Design and Solution Architecture and is a member of the Cisco Technical Leadership Council and of Tech-Collective.
Suzanne is a sought after speaker, frequently presenting on topics such as E-Rate, networking and security at industry seminars and conferences.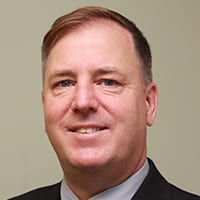 JP Nel
Executive Vice President, K12 Software Solutions
JP Nel joined Custom Computer Specialists in May 2001 as an experienced systems and network Administrator, software developer, and project manager. JP brought more than 15 years of diverse information technology and industry experience with him. Prior to working for Custom, JP worked at Goodyear in South Africa and Philip Morris in New York City.
While at Custom, JP was involved in multiple large technology projects at Philip Morris before joining the Infinite Campus team as a project manager. JP was instrumental in establishing implementation methodologies and ensuring high quality service standards to clients and educational partners. Since 2004, JP has filled many key roles on the Infinite Campus team.
An avid sailor, JP is a member of the Masthead Cove Yacht Club in Huntington, New York.
JP holds a Bachelor of Science degree in Physics and Computer Science from the Nelson Mandela University in Port Elizabeth, South Africa.