Custom
Data Visualization
Custom

Data Visualization, or DataViz, is a dashboarding solution for Infinite Campus districts that allows the rapid creation of interactive dashboards that appear in Infinite Campus.  DataViz can help answer important questions about your school district such as those around assessment proficiency, early warning indicators, measures of equity, and allow you to actively track process information such as enrollment or grade posting status.
Gone are the days of asking staff to wade through an overwhelming amount of data in spreadsheets. Dashboards allows them to quickly get the answers to specific questions, while providing them actionable insights.
There are No Limits to
What You Can Create
Most importantly, Data Viz is a custom reporting solution.  It provides tools to build your own custom dashboards based on whatever data you would like to analyze, whether it resides in Infinite Campus or elsewhere.  There are virtually no limits to what you can create.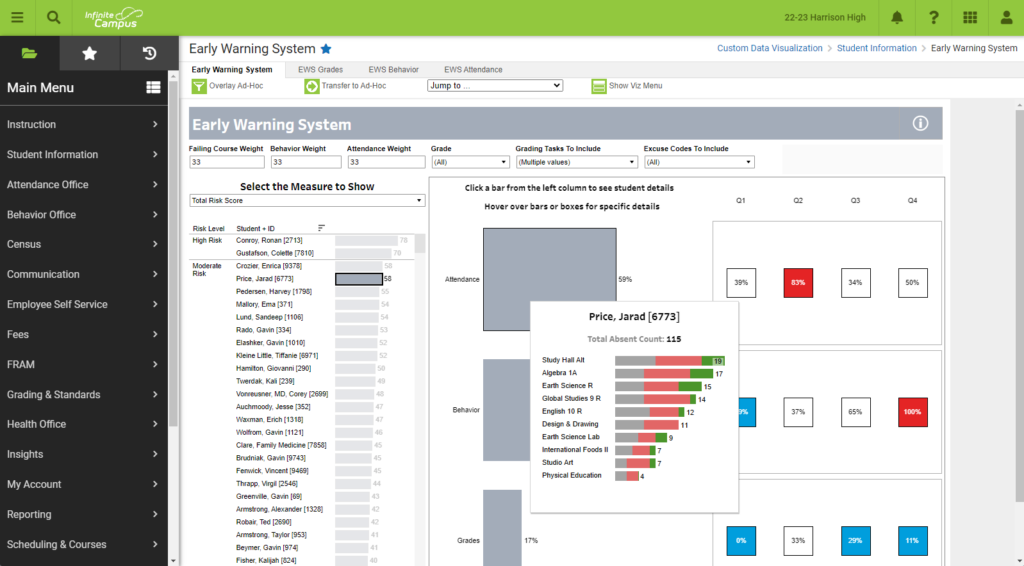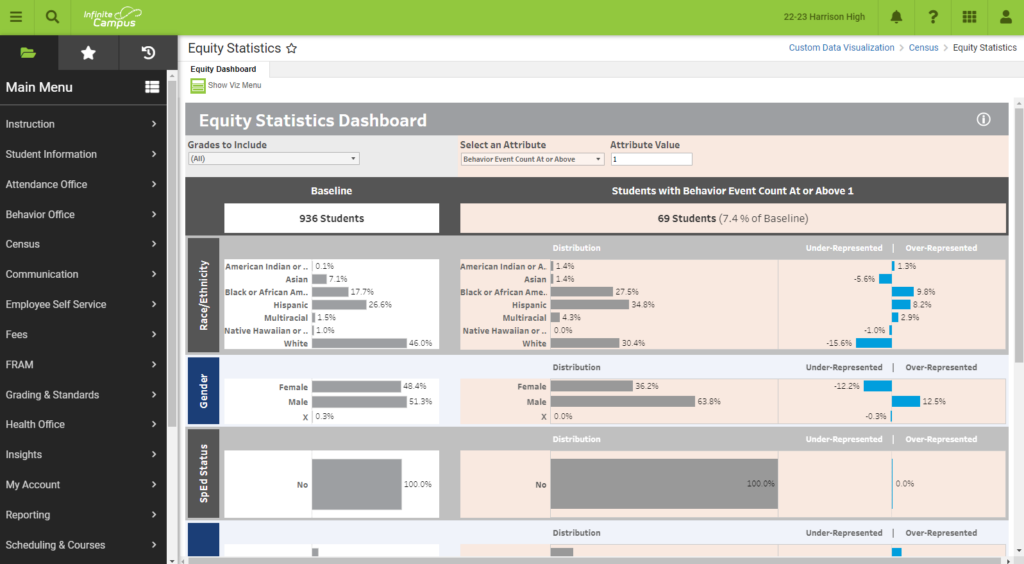 A suite of dashboards pre-installed with DataViz, cover areas that include:
Attendance

Behavior

Early Warning

Equity

Enrollment

Grades, and more.
All can be used as provided or customized to suite your needs.
Unlike Any Other Solution
DataViz is unlike any other solution available to Infinite Campus districts. End users have a seamless experience accessing dashboards and data administrators are provided unmatched flexibility in building custom reports.  It will unlock your student data to provide valuable insights, allow you to take positive action, and help improve student outcomes.