Custom Backpack
Post content such as custom report cards, transcripts and district created documents to your Infinite Campus portal to share with parents and students.  Leave reports up for as long as you like, regardless of the active calendar. Significantly reduce your district's mailing costs and go paperless by posting standard and custom reports to the portal with this POWERFUL tool.
Improved Communication and Collaboration

Robust auditing and reporting of parent's views and acknowledgments of reports

Uses include custom report cards, custom transcripts, student request reports, class roster reports, census verification reports, sharing in-house developed reports, and state reporting results.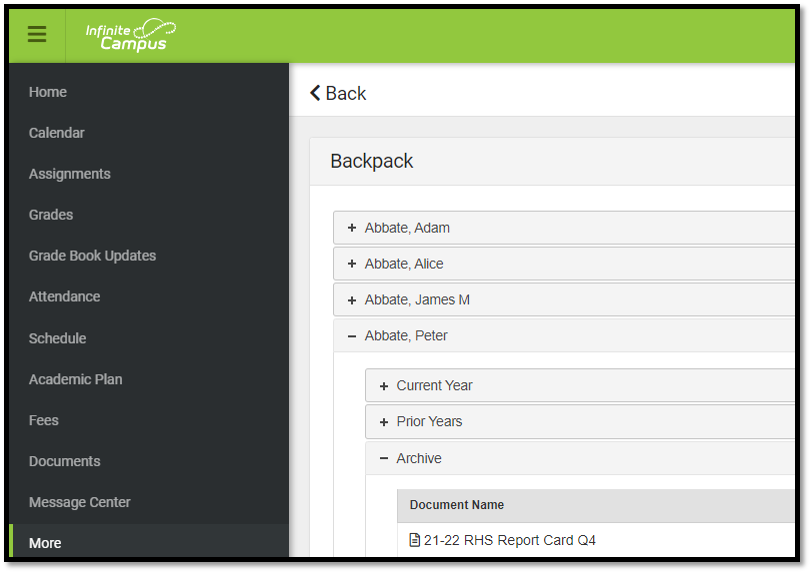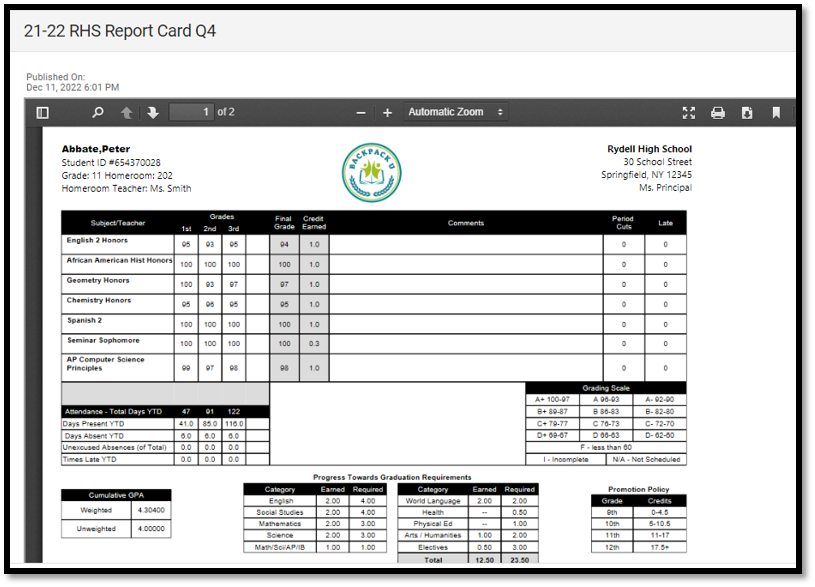 Allows staff to view custom reports in the Campus application

Administrative dashboard to control creation and availability of reports

Flexible Upload tool allows the inclusion of a wide array of district-created documents

Administrators can configure documents with custom acknowledgments and messages where parent/guardian confirm download/review of the document